Glazing Vision – A Window on Firmware Development
Glazing Vision Ltd provides a variety of architectural glass rooflights to suit an equally diverse range of residential dwellings and commercial properties. Over a twenty-year period, Glazing Vision has developed a skillset to deliver the complete rooflight offering.
This includes a through life approach to incorporate design, manufacture, installation and ongoing maintenance. BitBox was engaged to support the firmware development critical to the success of the company's product.
The Challenge
Over the past few years Glazing Vision has been working on a configurable electronic controller for all Rooflight products. Simultaneously, several challenges occurred to test this aim. As a result, BitBox provided firmware development expertise to keep the product on track.
The BitBox Approach
Following a review of the existing application and developing an understanding of the future expectations of the product, BitBox provided firmware development services over 2 phases.
After assessing the firmware code, BitBox decided to completely re-write it. Consequently, this provided a much more stable platform. Testament to the effectiveness of this collaboration, Michael Murphy said: "Any issues we were experiencing have now been rectified."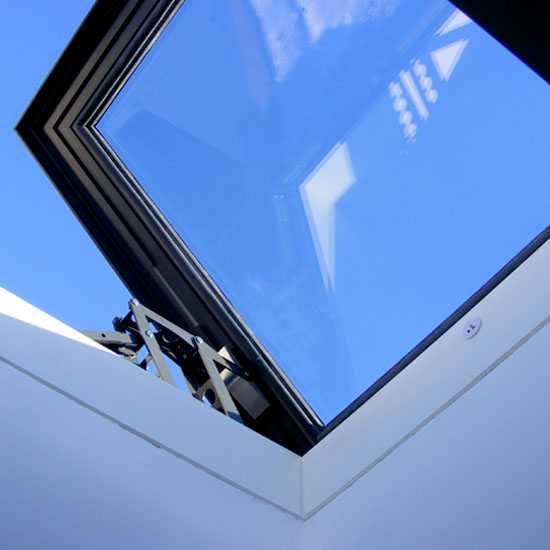 Results
Through the firmware development process, the BitBox redeveloped platform allows Glazing Vision to consider enhancements that make the controller useful for new projects.
For example, the motor control algorithm is expanded to encompass all types of Rooflight mechanisms/actuators, the auxiliary input/output connectivity is improved ensuring a more flexible approach to how they were configured/assigned and the BitBox firmware engineers also delivered a more flexible fire control algorithm allowing priority over the standard fire input connection.
Our developers worked closely with the electronics department at Glazing Vision to improve the sensitivity and accuracy of the analogue to digital temperature input reading.
Got a great idea you want to develop? An existing design that needs adjusting? Or a prototype you want to fine tune? We can bring your idea to life.
BitBox is one of the few electronics and software design companies that has its own in-house manufacturing facility under the same roof here in the UK.